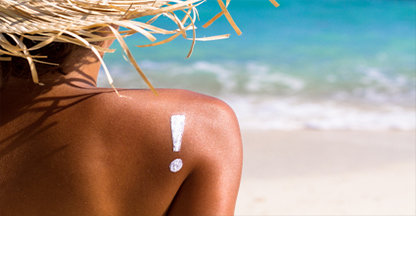 Doctors @ Teneriffe Skin Cancer Clinic provides quality and personalised skin cancer services including early detection, prevention and management of skin cancers.  We are located in the heart of Teneriffe on Florence street and service the inner Brisbane suburbs.
The doctors in our skin cancer clinic have undertaken postgraduate training in skin cancer medicine and are Fellows of the Australian College of General Practitioners who have special interest in skin cancer detection and management. Dr Chris Hannon, MBBS, FRACGP has a Diploma in Skin Cancer Medicine and Dr Dora Lee, B PHTY MBBS, FRACGP holds a Certificate of Skin Cancer Medicine.
Your skin cancer doctors assess any suspicious lesions with the use of a dermascope which enables the doctor to see your suspicious moles at a microscopic level. High resolution details can be seen with a dermascope that may not be obvious with naked eye and the picture can be photographed and saved for future monitoring and comparison.
Workplace onsite skin checks are also available.
Types of Skin Cancer & Skin Lesion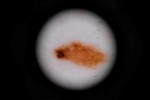 Dark, with irregular edges, forms in pigment cells. Highly aggressive skin cancer that can kill.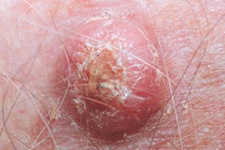 Red, scaly bump, sometimes crusty and has the potential to metastasise to other organs.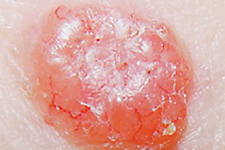 Pearly and translucent, fleshy colour with tiny blood vessels, sometimes manifest as a non-healing ulcer.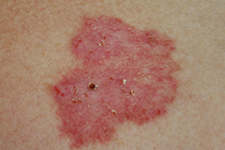 Present only in the top skin layer, slow growing and can turn into a squamous cell carcinoma.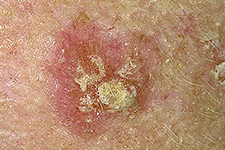 Dry, rough, firm spots on the skin. Not cancerous.